The New Mexico State University Climate Change Education Seminar Series, or NMSUCCESS for short is an interdisciplinary series bringing a range of experts to New Mexico State University and venues in Las Cruces to promote informed discussion of the causes and consequences of climate change.
Spring 2021
Solve Climate By 2030
April 7th 5:30 – 7:00 pm
University and high school students across the planet, will tune into 100 events in 50 countries, university-hosted regional webinars critical to our future. Green Recovery based in state and local action put us on the way to solving climate change by 2030. Climate-concerned university and high school faculty worldwide, and across disciplines will assign these webinars as homework, using them as a springboard for discussing regional climate solutions, energy justice, and Green Recovery. New Mexico speakers will be addressing workforce development, energy, and agriculture.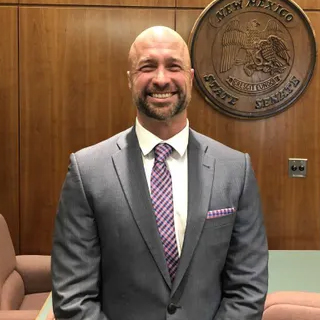 Secretary Bill McCamley
Bill McCamley was a Las Cruces-area state representative from 2012 through 2018. He was chairman of the House Labor and Economic Development Committee, where he oversaw progress on critical issues like wage theft and increasing the minimum wage. He has been a statewide leader in job creation activities like workforce training, border trade and cannabis legalization. A graduate of both Mayfield High School and New Mexico State University, where he earned a degree in government, McCamley also graduated from the John F. Kennedy School of Government at Harvard University with a master's degree in public policy in 2003. Born in Korea, and the son of a U.S. Army servicemember, McCamley served as a Dona Ana County Commissioner and as executive director of the New Mexico Rural Development Council, where he worked with small communities across the state on job creation, education, and housing projects.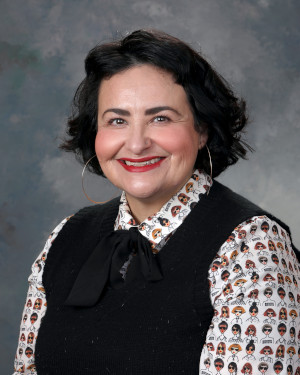 Rep. Angelica Rubio
Rep. Rubio was born and raised in rural southeastern New Mexico and is the youngest daughter of Mexican immigrants. Angelica grew up with a deep working knowledge of the power found in numbers, as well as a flair for making her case. After earning her degree in government from New Mexico State University, Angelica worked in Washington, D.C. She later moved to east Los Angeles to pursue a graduate degree in Latin American Studies, as well as an education in community organizing. Establishing herself as a fierce change agent, Angelica returned home and demonstrated the same urgency. In 2016 Angelica won a seat in the New Mexico State Legislature, where she now focuses on energy policy through the lens of environmental and worker's justice. 
Rep. Rubio is also a champion for equitable outdoor recreation that not only benefits younger New Mexicans, but more importantly works towards the protection of public lands. After her re-election in 2018 Angelica prepared for the 2019 legislative session by organizing a successful 300+mile bikepacking trip from Las Cruces to Santa Fe. The bikepacking trip was to raise awareness on the disconnect between the state capitol and the rest of the state. When Angelica is not organizing and working on issues of justice you can find her at home hanging with her dog Lennon, or riding her bike along the dry ditch banks of the desert in Doña Ana County and beyond. 
Patrick DeSimio- Sophiliazo
Patrick DeSimio founded and coordinates the Seeding Regenerative Agriculture (SRA) project, a statewide initiative that works at the intersections of agriculture, the environment, and climate. To help farmers and ranchers adopt practices that capture and productively use carbon in soils, SRA organizes a cooperative network of producers who learn from each other and, through the SRA, gain access to a range of support services including on-farm scientific research, business support, and custom technology development. Together, the producers and organizational partners within SRA are developing models of regenerative agriculture that can raise food and sequester carbon; in this presentation, you'll learn more about regenerative agriculture, how it can help address climate change, and how you can get involved. 
Regenerative Agriculture
Ray Archuleta
David Johnson
April 21st 6 pm
Biomimicry
Michelle Graves
April 22nd
2020 – 2021 Series
Discussion with Dr. Gregory Cajete on Indigenous Perspectives in Science
Dr. Gregory Cajete
Wednesday March 24th 7pm
A Conservation on Waste Reduction – In Celebration of America Recycles Day
Mary Canavan
Jesse Van Maanen
Peter Ibarbo
Thursday November 12st 10am
Knowledge to Outcomes in Global Biodiversity Conservation
Dr. Leah Gerber
Wednesday October 21st 7pm
New Mexico At The Precipice: A conversation with Laura Paskus
Laura Paskus
Wednesday September 30th 7pm
2019 – 2020 Series
On the Competing Risks and Benefits of Geologic CO2 Sequestration
Dr. Brian McPherson
Wednesday March 4, 2020 7:00 – 8:30 pm
Climate Security: Threats and Responses at Home and Abroad
Vice Admiral Lee Gunn, USN (Ret)
Chief Executive Officer of the American Security Project (ASP)
Wednesday February 12, 2020 7:00 – 8:30 pm
Redesigning Desert Agriculture for Climate Change: Biomimicry, Nurse Plant Ecology & Succulent Plants
Dr. Gary Nabhan
University of Arizona
Wednesday January 29, 2020 7:00 – 8:30 pm
Multi-species Justice in the Age of Biological Annihilation & Climate Breakdown
Subhankar Banerjee
Wednesday, November 20, 2019 7:00 – 8:30 pm
The Human Dimension of Disaster Preparedness, Vulnerability, and Resiliency: The Role of the Colleges and Universities
Dr. Jorge Vanegas
Wednesday, November 6, 2019 7:00 – 8:30 pm
New Mexico at the Crossroads: How the State, It's Biggest City, and NMSU are Addressing Climate Change
Chancellor Arvizu – Chancellor of NMSU
Sarah Cottrell Propst – Secretary of the State Energy, Minerals and Natural Resources Department
Kelsey Rader – Sustainability Officer of Albuquerque
Wednesday October 2, 2019 6:00 – 7:30 pm
Chihuahuan Desert Landscapes in the Uncertain Future
Debra Peters (Lead Research Scientist at Jornada Experimental Range)
Thursday September 12, 2020 7:00 – 8:30 pm
2018-2019 Series
Climate Change, Wildfire, and Megadrought in the Western United States
A. Park Williams
April 3, 2019
Drought, water security, and ecosystem disruption – the SW climate challenge
Jonathan Overpeck
March 6, 2019
Extreme Conservation on a Glacier-less Planet
Joel Berger
February 20, 2019
Barriers to Public Acceptance of Climate Science, Impacts and Solutions
Katharine Hayhoe
February 6, 2019
Environmental Markets: From Sulfur to Carbon to Water and Beyond?
Michael Walsh
November 28, 2018
The 3 S's of Climate Change: Simple, Serious, and Solvable
Scott Denning
November 7, 2018
Deep Time Insight into Earth's Future
Isabel Montanez
October 3, 2018
On the Front Lines of Urban Warming
David Hondula
September 19, 2018
A Look ahead for the Southwest: Hotter and More Arid
Gregg Garfin
April 25, 2018
Why are We Concerned about Changing Climate
Dave Dubois
April 17, 2018